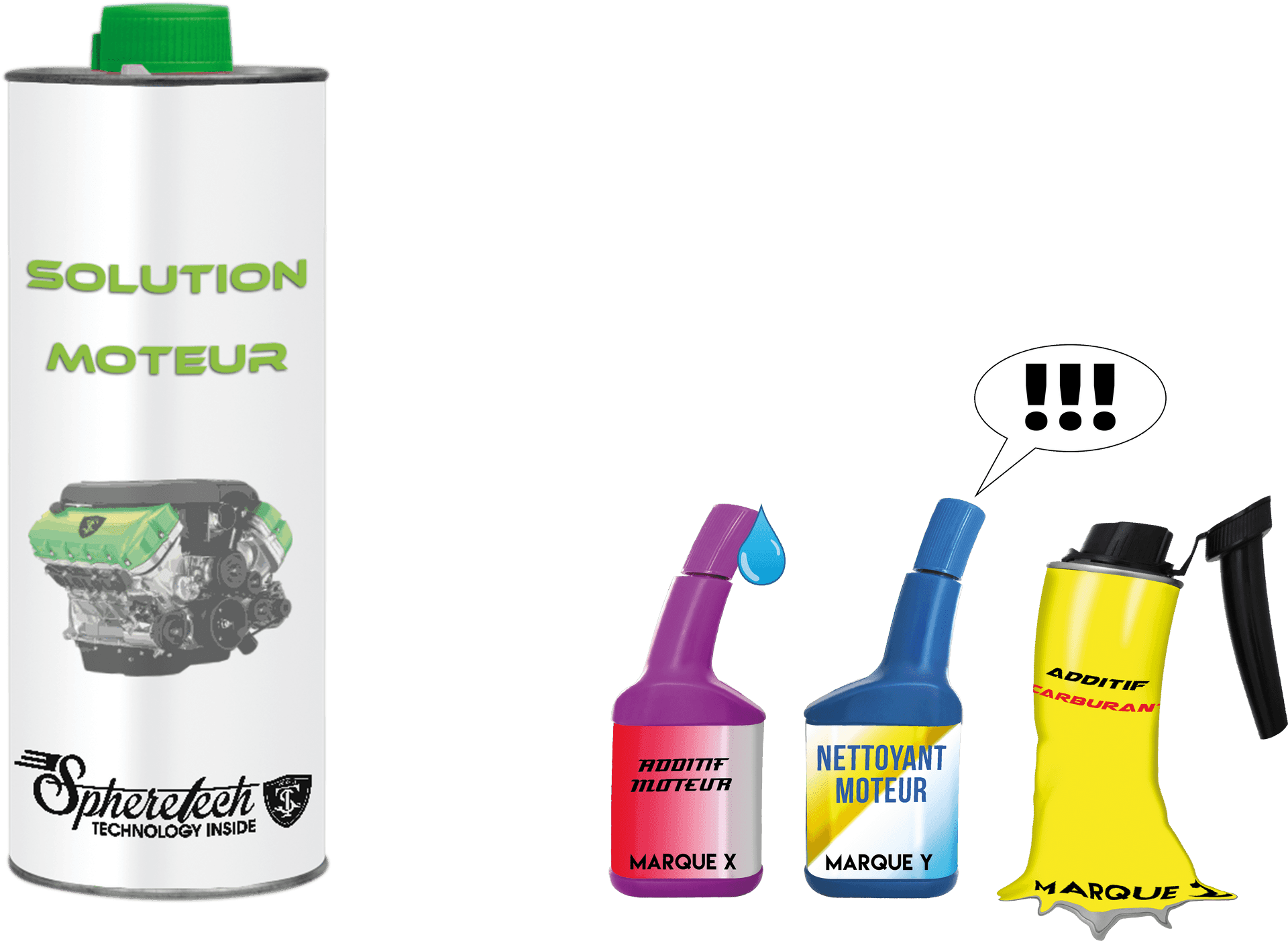 MAXICLEANERS
Applied curative solutions
Independent observatory of the vehicule fleet , SPHERETECH ENVIRONNEMENT has acquired unique and extremely precise experience in aging, fouling and engine failure. Drawing on this experience, the engine manufacturers from SPHERETECH Environnement guided the chemists from SPHERETECH Europe to reinvent, in terms of dosage, what are usually called "additives".

This efficiency is obtained by revising absolutely all the parameters, choice of new components, increase in concentrations, increase in volumes per dose , etc.

These ingredients are now available on a larger scale directly to the brand of professional equipment manufacturers who demand and use the quality of the curative solutions defined under the label "SPHERETECH Technology Inside".

In this way, the most serious auto maintenance professionals can provide their customers with proven and approved chemical solutions.
INNOVATION : SPHERECLEAN V3
Complete cleaning of
the "gas stream" of the engines.
In principle, an engine is "an air pump" , its capacity of filling and emptying is essential for its mechanical and environmental efficiency.

With the new Sphereclean machine and its specific ingredients, access a full service for cleaning the air intake system, valves, combustion chamber, turbo, oxidation catalyst and fuel particles filters.
Because a car that pollutes is a car that can be expensive!
The cars of the last 10 years are less polluting, more powerful and more fuel efficient, the technical counterpart of this progress is that they are much more sensitive to fouling phenomena.
replace 2 or even 4 injectors on their car with an invoice of 600 to 2000 €…

Even turbos and particulate filters can clog up in town from 20,000 kms!